Get Smarter - For a Better Future as a Detailer.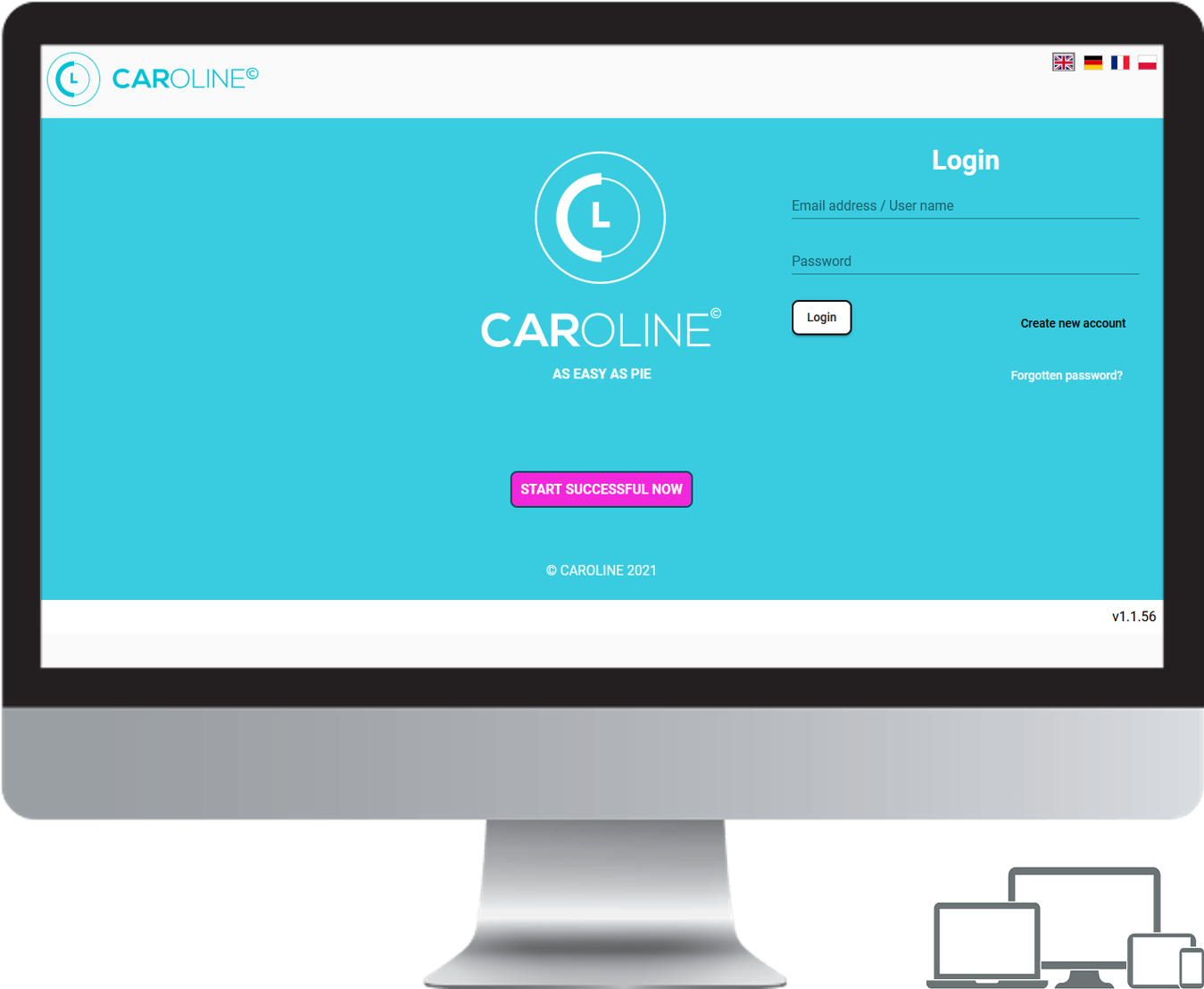 What is Digital-Smart-Detailing and How Does it Work?
Digital-Smart-Detailing is a technology that supports you as a Detailer,
because - we as humans forget things, make mistakes and do not
calculate well.

You don't like that anymore?
Here is the solution for you!
The 3 pillars of Digital-Smart-Detailing: Documentation
Assessment and documentation within a cigarette length.
Record the vehicle condition, damages and data.
Take pictures within your check workflow.
Know what you are working on - before, now and after. Calculation
Create your calculation and offer in less than 60 seconds.
Preset your prices only once.
Preset packages for: Private - Business - Major-Customers.
Just make a Car-Check with the mobile app.
Finally choose: 1. Customer 2. Packages 3. Extras - Done. Enhancement
Never say again: "Did I forget anything?"
See your numbers and business development - anytime.
Make more informed decisions.
Get 60% more control over your processes.
Reduce 80% of your costs of

Re-Work

.
Increase your economic success in day-to-day operation.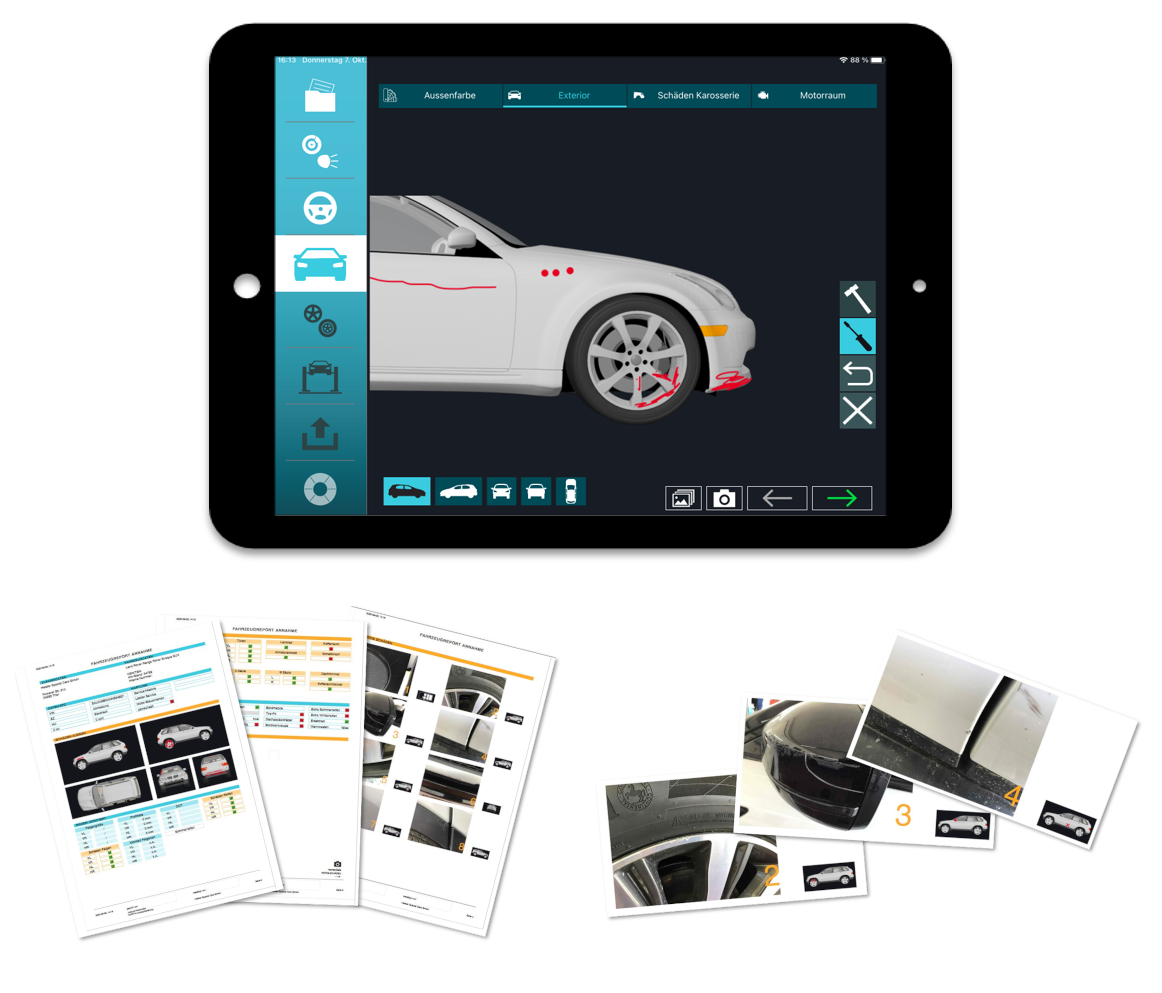 THE PERFECT DOCUMENTATION
CARTRON©
Which is the mobile app to create Vehicle-Condition-Reports. These are called Car-Checks.

The knowledge inside is your super power.

From now on - Get more out of your data.
THE PERFECT CALCULATION
CAROLINE©
CAROLINE

is a web-based application (SaaS solution) that you can access from any browser.

Have more control over the business part of your Detailing. Manage your prices and charge-per-hour.

Create packages for customers: Private - Business -

Major-Customers

.

CAROLINE

does all the work for you: Offer - Order - Invoice -

Collective-Invoices

.
Customers and employees can be managed here as well. Out of

CAROLINE

you can send every document to anyone, to everywhere.

Get more insights. Be capable to take better actions in your day-to-day-operations.

Your pay off: more economic success.

With

CAROLINE

and your knowledge you will become "digitally smart".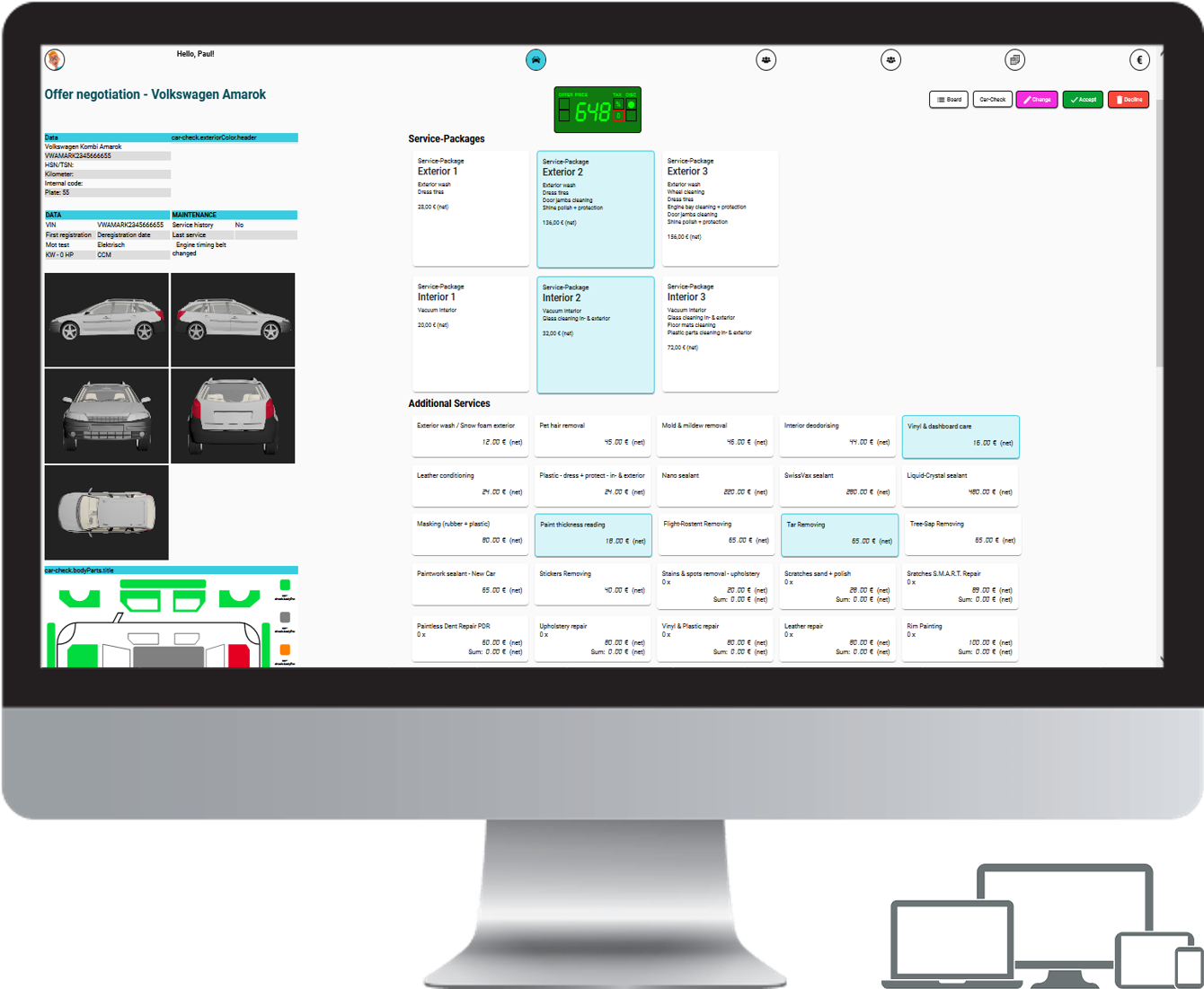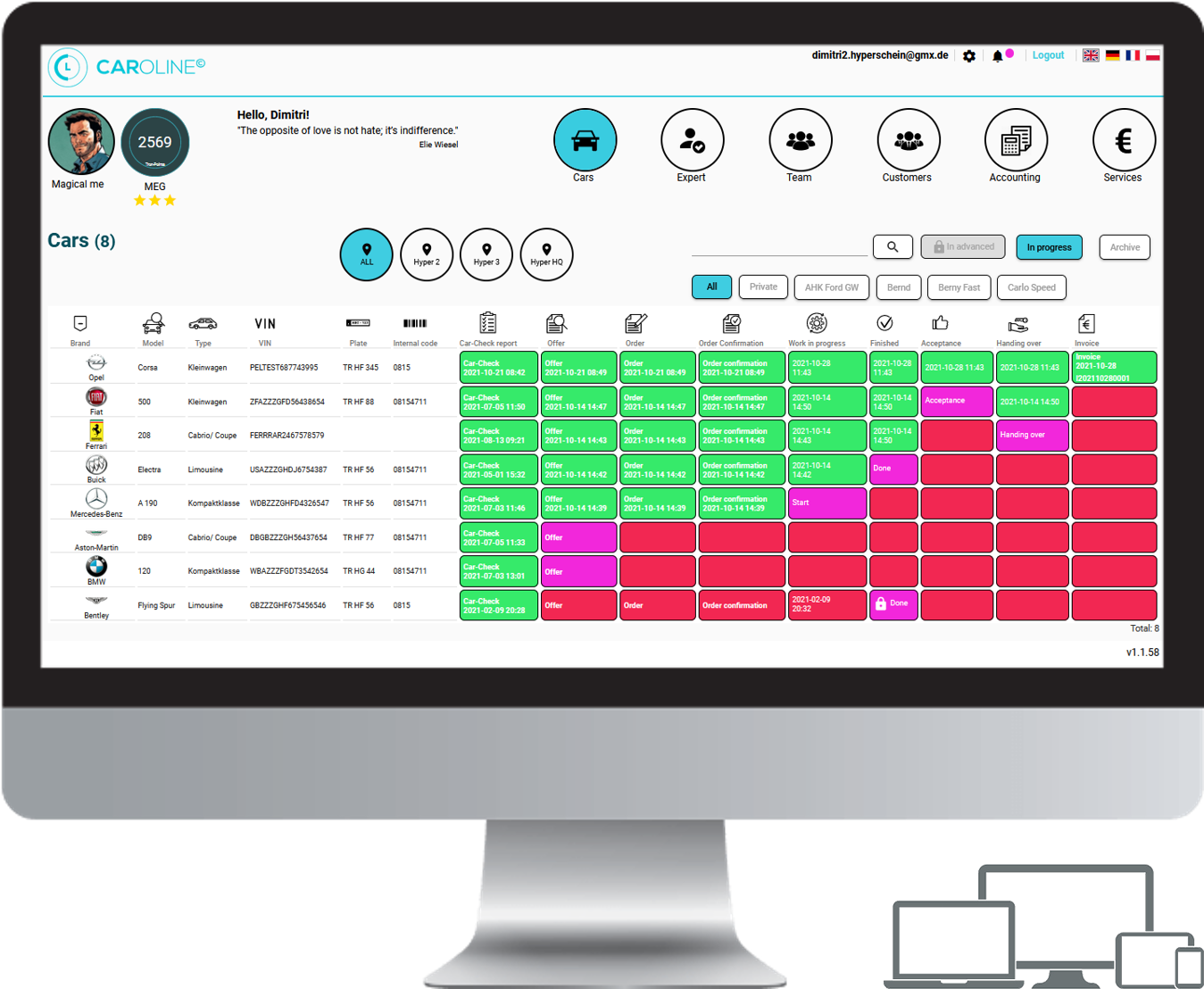 THE PERFECT ENHANCEMENT
CAROLINE©
Have 60% more control over the processes of your Detailing.

Never ever forget anything anymore.

Overview of tasks, processes and goals.

All job-specific information.

Display of the current- and target-state.

Visualization of processes.

Communication - without talking or phone-calls - via dashboards.
You Want to Learn More?
about the 3 Pillars of Digital-Smart-Detailing:
Or - Want to Get In Touch?